Wallchart
Our popular wallchart is now sold out but we've started thinking about next season. More news soon.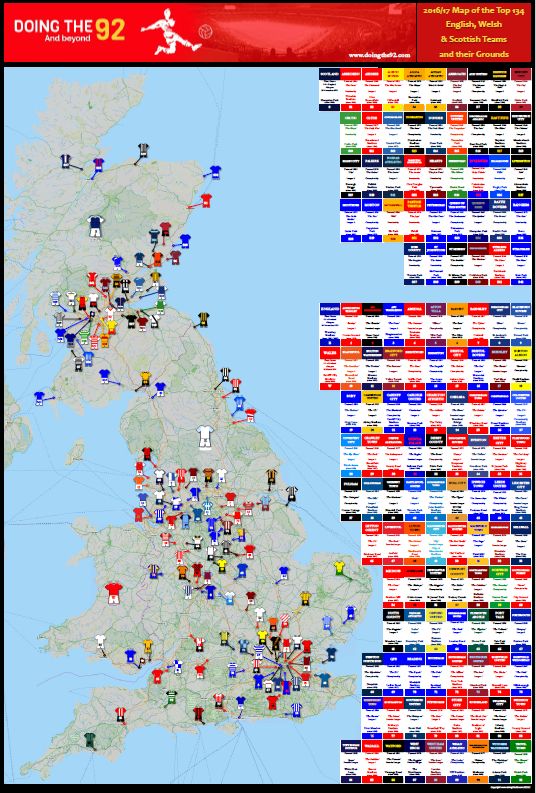 As with our original wallchart this one is also styled on the Bartholemews maps from the 1970s and shows the location of all 92 League grounds, as well as the 2016/17 home kits for each team. However, we've added a few new bits of info too.
For the first time, the map now features all 42 Scottish league teams, and we've included all their information in their own section at the top.
You can learn even more about the teams at a glance, including the year they were formed, their nickname, the name of their ground and when they first played there.
As a bonus we've even included details about the English, Scottish and Welsh national teams as well.
Regular buyers will know we used Amazon last season to sell the wallchart. Unfortunately their fees were so high we made little to no profit, so this season we're back to doing everything ourselves. Click the button below to place an order. We expect the initial run to sell out quite quickly so we recommend ordering soon if you want to make sure of receiving one.
The wallchart costs £20 plus £5.50 p&p.