Done the 92 questionnaire – Rex Lowther (gasrex)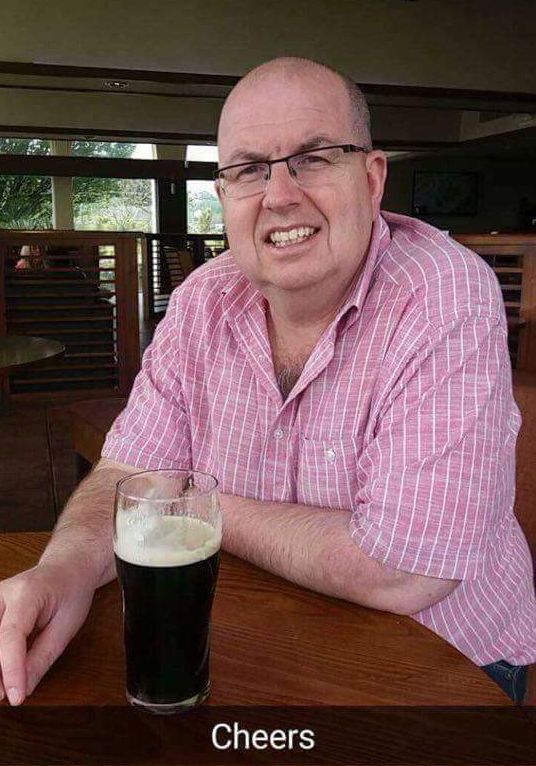 How many grounds had you visited before you realised you wanted to do the lot?
I just always liked going to different grounds, so I suppose I wanted to do the lot from day one.
Did you choose the last ground you were going to visit or did it just pan out that way?
Just panned out how it did.
Did you have company for some or all of it – were you in competition with anyone else and what happened to them?
Most of them were watching Rovers, so I was with fellow Gasheads, but the ones I wanted to tick off tended to be alone. Although my wife (who doesn't like football) got fed up of being left at home so did come to a couple, but a 0-0 draw at Scunthorpe on a freezing winters day soon put a stop to that!
How many had you done when you thought 'Right, I'm going to finish this now'?
I started this season on 89 and as Sunderland had been relegated I knew I would go there with Rovers, leaving me with just 2, so I thought now was the time to do it.
Obvious question but, best day out?
On a first visit to a ground, it would be hard to top Rovers first trip to the Madejski, 0-0 at half time but ended up winning 6-0!
Did you manage to do more than one ground in a day at any point?
I have done that several times on Scottish grounds, but not as far as I can recall with the 92.
Apart from non-League football at the moment, what does Plainmoor have that the Emirates never will?
I like the difference in the older grounds, the odd stands etc. With a new one you can be hard pushed to spot the difference between them.
Did you ever turn up to find the game wasn't on, or that you'd gone to the wrong ground?
Had several where I have got there as a game was called off. Annoyingly once at Orient just seconds after I had paid to get in, then had to get in a long queue to get my money back.
Worst food on your travels?
I don't tend to eat at the ground, although there have been a couple of dodgy pies here and there!
Do you still call 'League One' 'Division Three'?
Yes.
Most and least welcoming hosts?
Sadly no longer in the 92, but Torquay was always a friendly place to visit. Ashton Gate has never been particularly welcoming to Bristol Rovers fans.
Any bizarre incidents along the way. Any brushes with anyone famous/infamous?
On a visit to the old Wigan ground at Springfield Park our coach was late and we ended up getting there with just 10 minutes to spare, just in time to hear it had been postponed. I took 2 days off work for the rearranged midweek fixture, just south of Birmingham the 2 coaches we took up crashed into each other. We abandoned the coaches and got off the motorway and flagged down a coach driver to see if he could get us there (this was the days before mobile phones) He got us the coaches, which were then held up in another crash further up the motorway. We got there in time for the second half and lost 3-1. I never bothered going there again!
Now you've joined the small band of 92ers do you plan to keep visiting new grounds as they are introduced to the League, or do you consider it to be a one-off, job-done deal?
Yes I will probably keep it up.
What was your memento/proof of each visit – programme, photo, ticket stub, badge?
Nothing, just my memories.